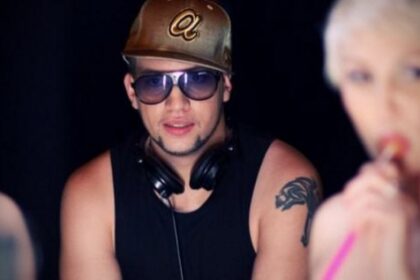 Right now Blaze is working on his new album
Beeing inspired by local heroes & icons like Kid Capri and Grandmaster Flash, Paul kicked off his Deejaying career back in 1999. After years going by producing different Mixtape Series and claiming regional recognition he started receiving national and international bookings.
In 2003 he decided to leave his hometown Klagenfurt and moved to the capital of Austria, Vienna. From here on his focus was 100% on deejaying and producing music. 2004 he founded together with Christopher Groove his own Studio, Company and Label, called Orange Music.
After years of producing, remixing & releasing different styles of music, his 2 year club residency at the Club Volksgarten in Vienna and traveling to over 13 countries to show his Deejay talent, he released in 2008 his first Producer – Album called R.E.M.A.D.E. After successfully touring and promoting his Album he joined in 2010 the Worldwide Shadyville Family ( Akio / Dj WhooKid / www.shadyvilledjs.net ) & started together with his "Partner in Crime" Joe Young the new international Movement called "Shadyville Worldwide" ( www.shadyville.biz ).
Right now Blaze is working on his new album which will be called "Dedicated!" and will be released in the 2nd quarter of 2010
© Paul Blaze